Remove And Install Crankcase Guard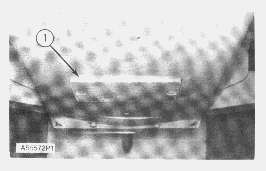 1. Remove cover (1).
2. Put a floor jack in position under the crankcase guard as shown. Fasten the floor jack to the guard with two 1/2″-13 NC bolts 50.8 mm (2 in.) long.
The guard must be fastened to the floor jack before the bolts that hold the guard are removed. The guard will fall off the jack if it is not fastened to it.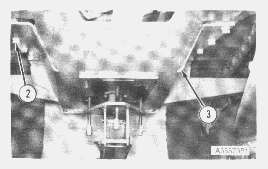 3. Remove bolts (2). Lower the guard and remove it from under the machine. The weight of the crankcase guard (3) is 106 kg (235 lb).
NOTE: Install the crankcase in reverse order of the removal.