Remove And Install Horn
NOTE: The removal of the horn from the D4E, D5B and D6D is basically the same. A D4E is shown for photo purposes.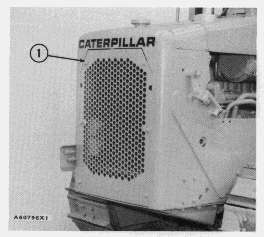 1. Remove radiator grille plate (1).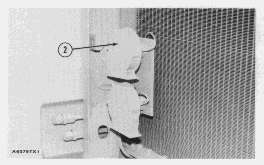 2. Remove the bolt and lockwasher which fastens horn (2) to the bracket.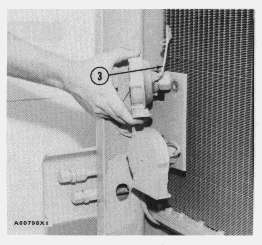 3. Disconnect wire (3) from horn and remove horn.
4. Connect wire (3) to horn.
5. Install horn (2) on the bracket with bolt and lockwasher.
6. Install radiator grille plate (1).