Remove And Install Dash
Start By: (for machines with a cab)
a. tilt cab back
---
*
Start By: (for machines without a cab)
a. remove Roll-Over Protective Structure*
1. Drain coolant from the radiator until the level is below the cylinder head. Remove the floor plate from machines without a cab.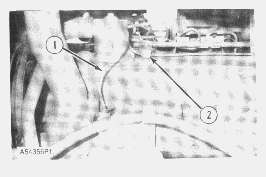 2. Disconnect water temperature line (1). Remove clips (2).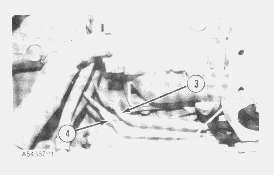 3. Disconnect tube assemblies (3) and (4).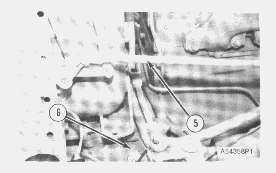 4. Disconnect rod (5). On power shift machines, disconnect the rod for the decelerator linkage.
5. Disconnect wiring harness (6).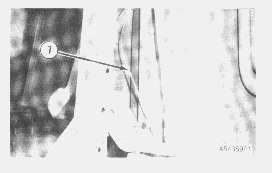 6. Disconnect air conditioner compressor clutch wire (7) in the dash if so equipped.
7. Disconnect the torque converter oil temperature sending unit from the torque converter outlet relief valve on power shift machines only.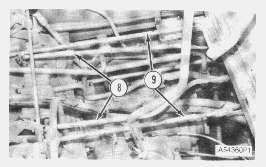 8. Disconnect two rods (8) at the dash for the steering clutch controls
9. Disconnect two rods (9) at the dash for the brakes.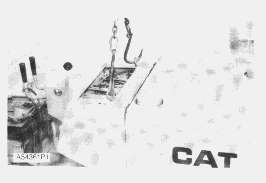 10. Install two 3/8″ – 16 NC forged eyebolts in the top of the dash as shown. Fasten a hoist to the dash.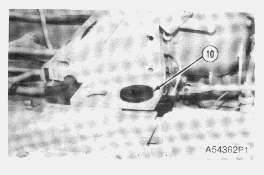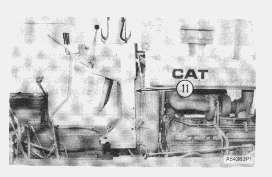 11. If the machine is equipped with a cab, remove tooling (10) that is used to hold the dash in position when the cab is tilted back. The dash can then be removed. If the machine does not have a cab, remove the bolts and bushings that hold the dash in position. Remove dash (11). The weight of the dash is 90 kg (200 lb).
NOTE: Install in reverse order.
12. Fill the cooling system with coolant to the correct level. See Lubrication And Maintenance Guide.
End By: (for machines with a cab)
a. tilt cab forward*
End By: (for machines without a cab)
a. install Roll-Over Protective Structure*
---
*