Remove And Install Valve Guides

START BY:
a) remove valves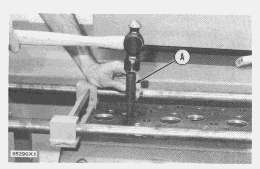 1. Remove valve guides from the cylinder head with tool (A).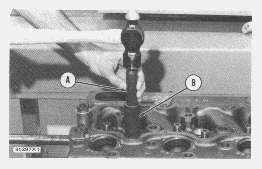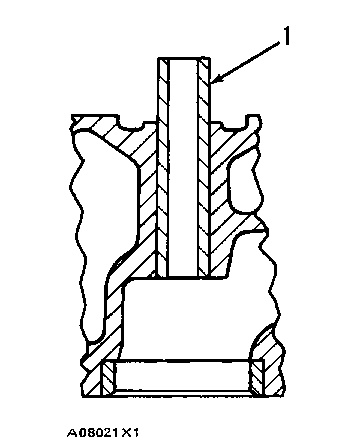 2. Put clean engine oil on the outside diameter of the valve guide. Install valve guide (1) with tools (A) and (B).
NOTE: If necessary lower the temperature of the valve guides.
3. The inside diameter of the valve guides after installation must be .3734 ± .0010 in. (9.48 ± 0.025 mm).
END BY:
a) install valves