Remove Oil Pan
1. Remove the crankcase guards.
2. Drain the oil from the oil pan.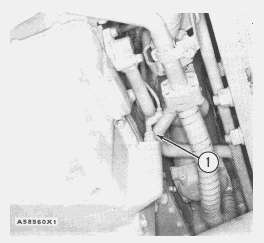 3. Loosen and disconnect oil level gauge tube (1).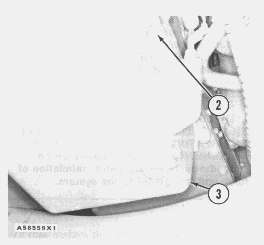 4. Remove bolts (2) that hold oil pan (3) in position and remove the oil pan. The weight of the oil pan is 20 lb. (9 kg). Remove the old gasket for the oil pan.
Install Oil Pan
1. Install a new gasket on the oil pan.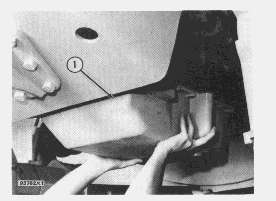 2. Put oil pan (1) in position on the engine and install the bolts that hold it.
3. Connect the oil level gauge tube assembly to the oil pan.
4. Fill the crankcase with oil to the correct level. See MAINTENANCE GUIDE.
5. Install the crankcase guards.