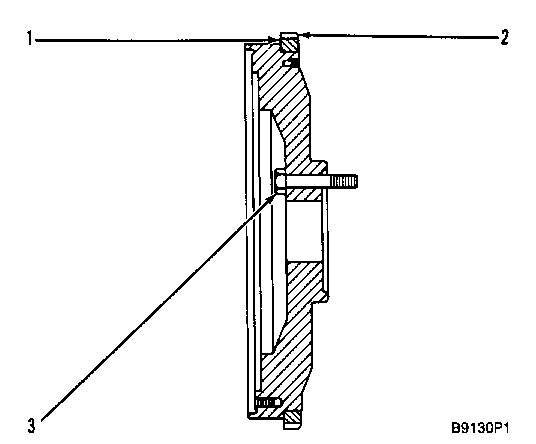 (1) Ring gear.
(2) Chamfer side of ring gear (1).
Install ring gear (1) on flywheel so that the chamfer side (2) of ring gear (1) is as shown.
NOTE: Do not heat ring gear to more than 320°C (608°F) before installing on the flywheel.
(3) Torque for flywheel bolts … 205 ± 25 N·m (150 ± 18 lb ft)
Make reference to Flywheel Runout for the correct method of flywheel inspection.