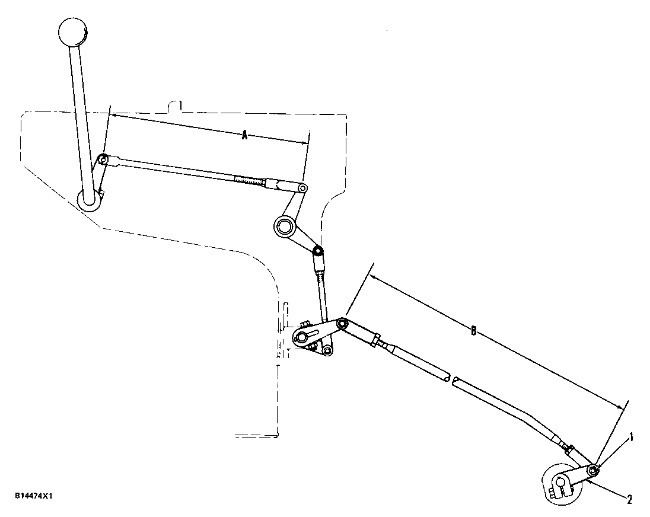 Linkage Adjustment Procedure:
With control lever in shutoff position and governor control shaft in shutoff position, put lever (2) on shaft so that key in shaft goes in slot in lever.
Dimension (A) (approximately) … 13.9 in.(353 mm)
Dimension (B) (approximately) … 22.9 in.(582 mm)
Tighten nut (1) to … 32 ± 5 lb. ft.(45 ± 7 N·m)
Check engine high idle after linkage adjustment. Make reference to FUEL SETTING INFORMATION.