Remove Glow Plugs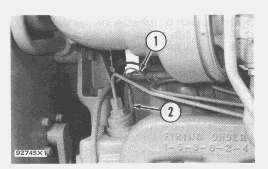 1. Disconnect wire (1) from the glow plug.
2. Remove plow plug (2) from the precombustion chamber with tool (A).
Install Glow Plugs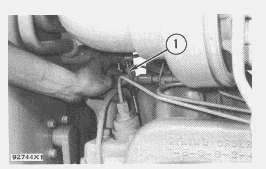 1. Put 5P3931 Anti-Seize Compound on the threads of the glow plug. Install plow plug (1) in the precombustion chamber and tighten it with tool (A) to a torque of 120 ± 24 lb.in. (14 ± 3 N·m).
2. Connect the wire to the glow plug.